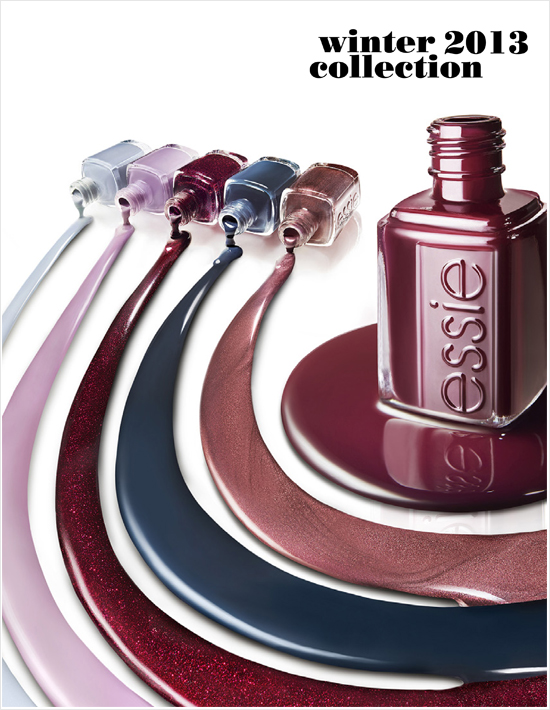 Polished puffers. Supersoft stoles. Milliondollar mittens. Winter is coming – and with it, a luxurious lineup of the season's nicest necessities.
There's something for everyone this winter, from smooth and subtle to knockyour-wooly-socks-off sexy. Color may play a leading role, but ingenious formulations that deliver a varied textural palette take their own star turn. From diamond-dust like shimmers, to molten pearlescence and crushed gemstone surfaces, each shade of the collection has a distinctive feel that seduces the senses.

"Opposites attract," says brand founder and Creative Director Essie Weingarten. "This season, I had a very strong feeling for both power pastels and intensely saturated deeps," Weingarten explains. "For winter, we've seen a lot of beautiful, bright outerwear which seemed the perfect balance to darkly mysterious hues." In addition to its diversity of color, this collection presents a rich variety of phenomena and texture, inspired by cutting edge trends.

In a parka perfect world, every dark cloud would have a sable collar. In the meantime, be a shearling darling and everybody's sweetheart in the look of the season: a warm and toasty turtleneck. Aren't you clever? All you have to do now is mind your mittens you're sure to toggle to the top.
Essie Winter 2013 Collection Shearling Darling
Mind Your Mittens serenely shimmering cashmere gray
Parka Perfect double diamond black teal
Sable Collar lavish pearlescent cocoa plum
Shearling Darling plush ebony red
Toggle To The Top sparkling crushed garnet red
Warm & Toasty Turtleneck wisteria pink angora
Finns att köpa: Feelunique SE
Se fler bilder!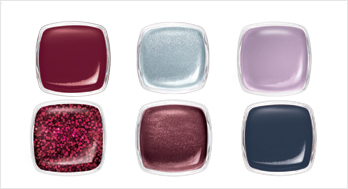 Essie Winter Collection 2013 Shearling Darling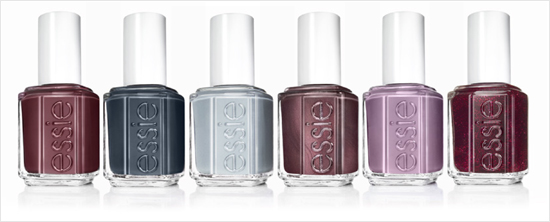 Essie Winter Collection 2013 Shearling Darling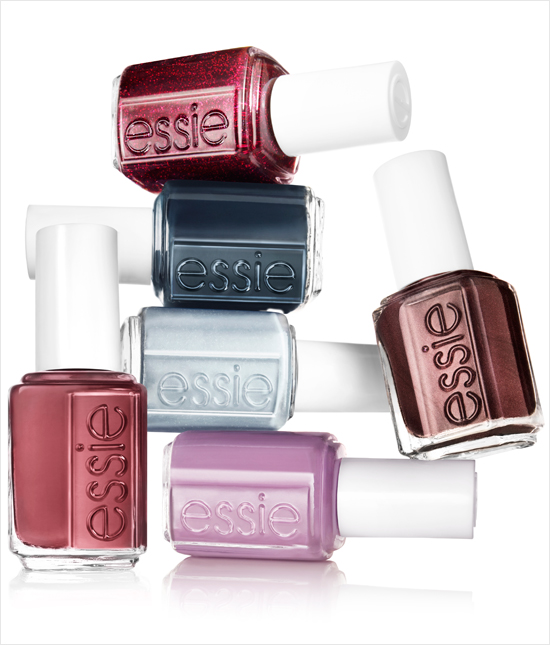 Essie Winter Collection 2013 Shearling Darling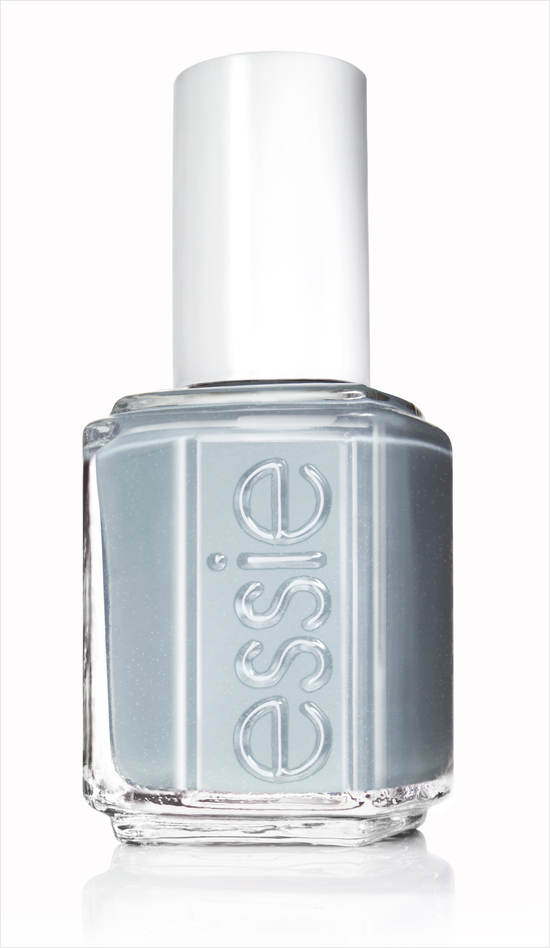 Essie Mind Your Mittens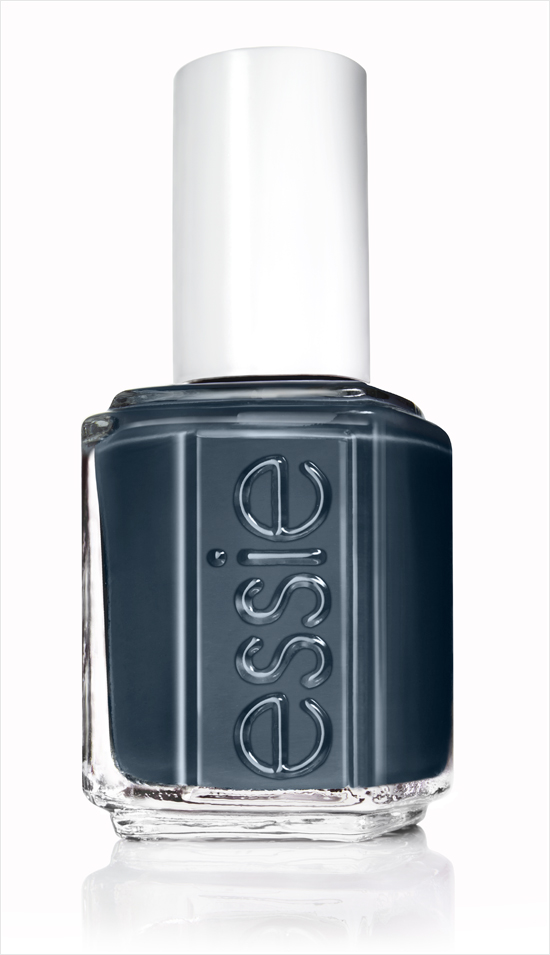 Essie Parka Perfect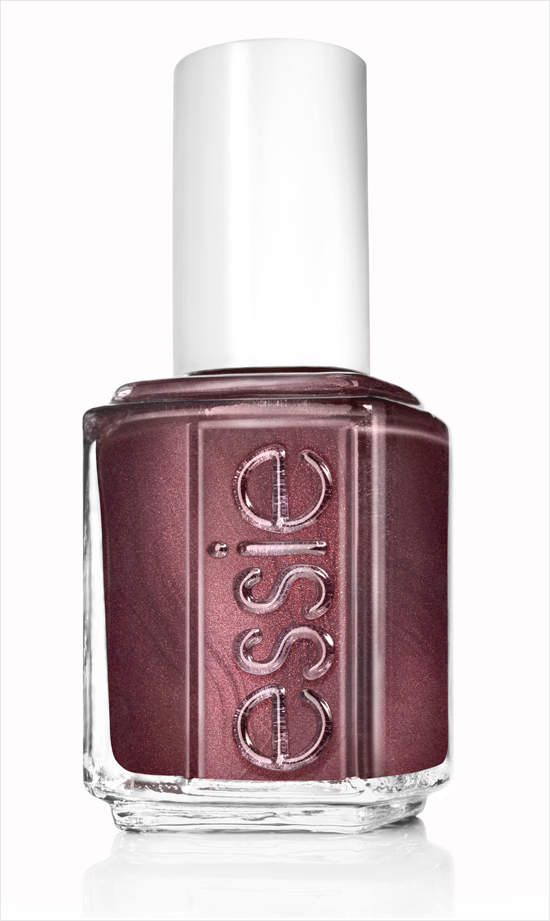 Essie Sable Collar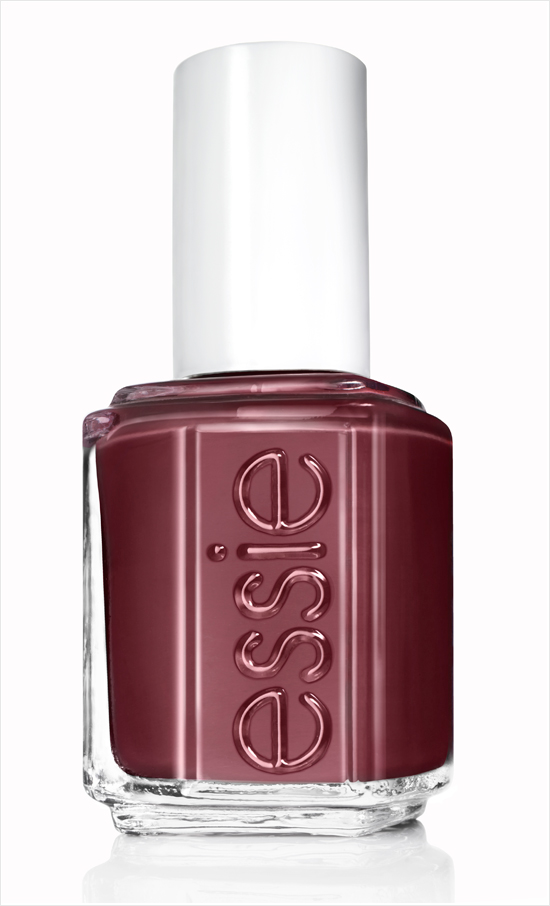 Essie Shearling Darling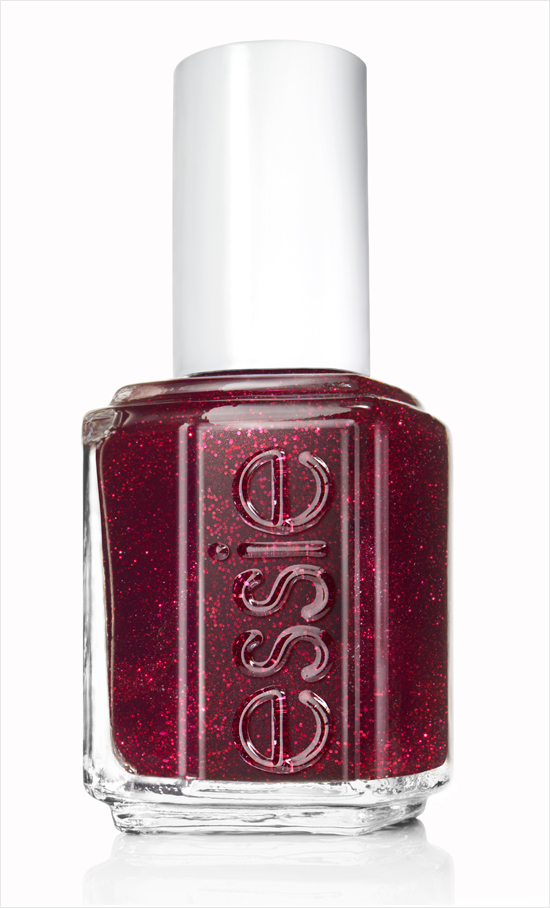 Essie Toggle To The Top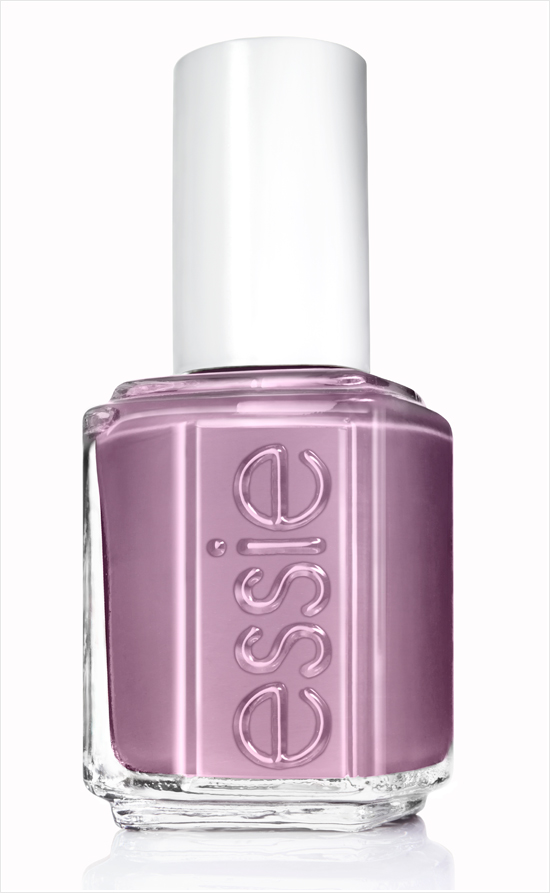 Essie Warm & Toasty Turtleneck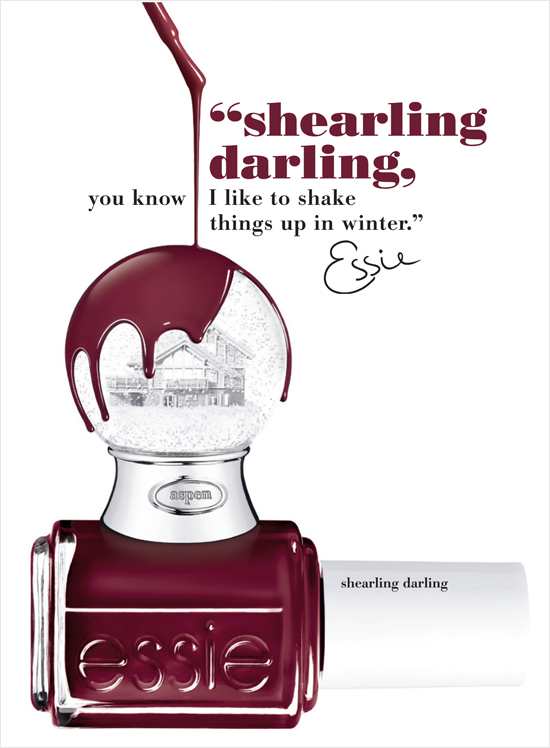 Essie Winter 2013 Collection Shearling Darling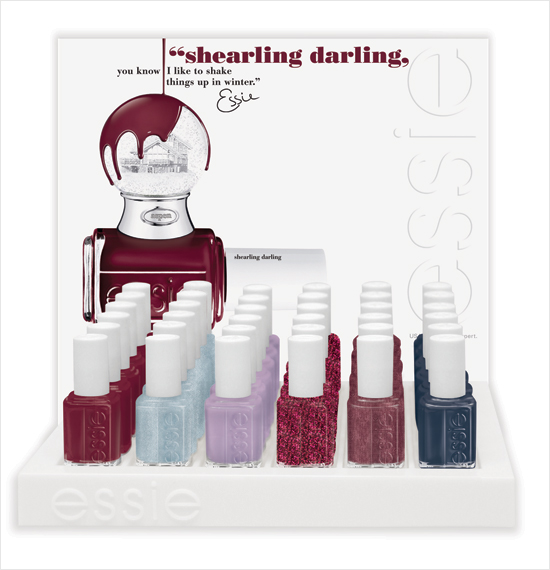 Essie Winter Collection 2013 Shearling Darling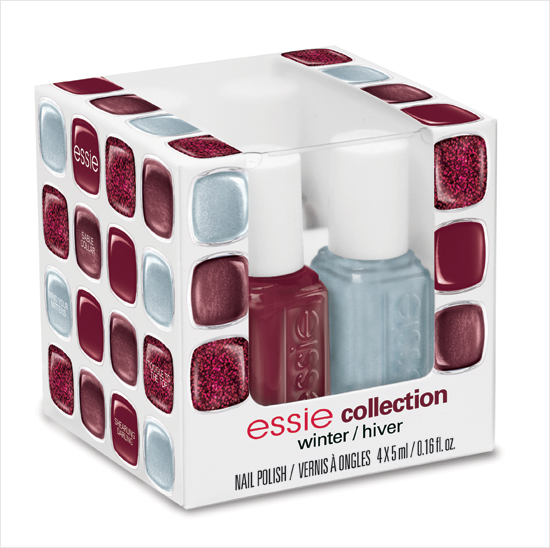 Essie Minikub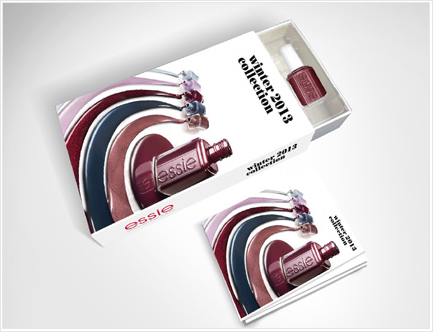 Presskit